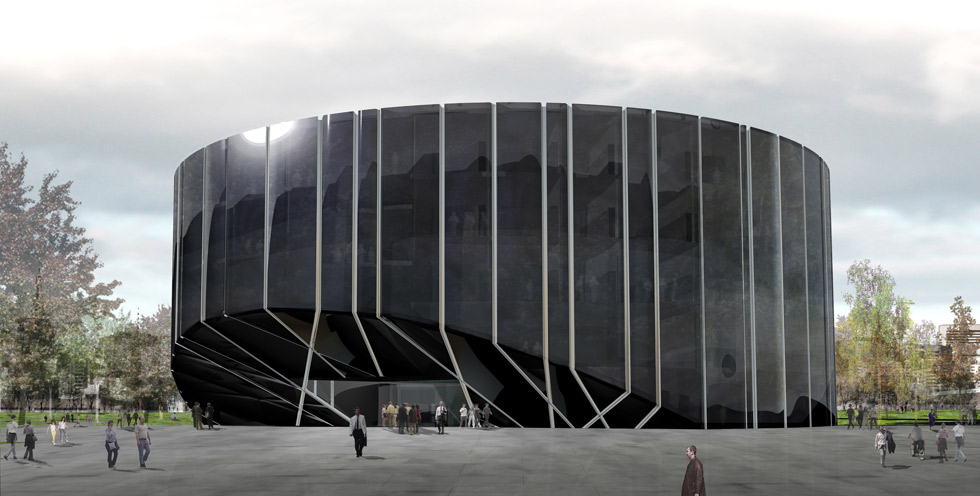 JUSTICE COURT – Madrid [Spain]
Justice court building inside the Justice campus of Madrid, Spain. 2007.
Client / Justice campus of Madrid
Authors /MAB arquitectura
Building Typology /Offices
Gross floor area /13.647 sqm
Project status /Competition
Read more >>

This office building is conceived as a pure, dark and brilliant mineral volume which as an onyx stone manifests its internal structure and veins depending on different cuts, made under a strict mathematical logic. The volume is cut in three points that define the shape of the building. The first cut set the height of the building to 20m, another oblique cut creates the access while the third one creates a lighting courtyard for the rest areas and judge's dormitories on the underground floor. The building is perforated inside by three courtyards which form is generated by the intersection of cover's ribs which change their section as they come down to the building's heart.