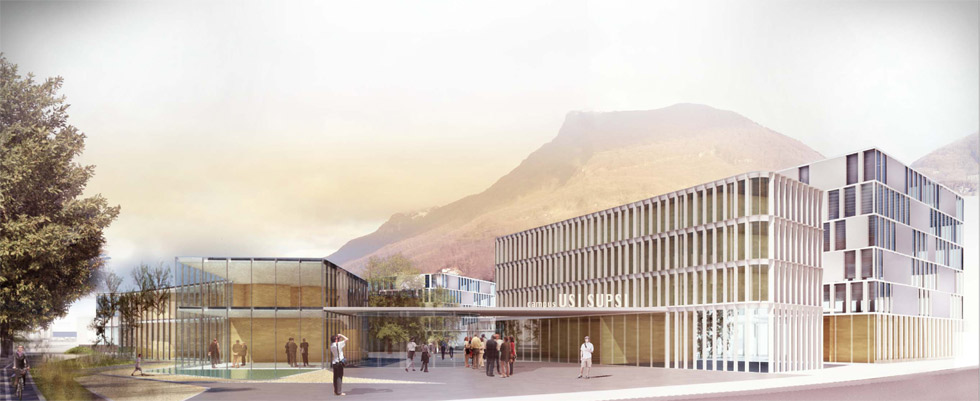 USI-SUPSI UNIVERSITY CAMPUS – Lugano [Switzerland]
"USI-SUPSI University Campus" – Lugano, Switzerland. 2011.
Client /USI – Università Svizzera Italiana
Authors /MAB arquitectura
Building Typology /Laboratories, Classrooms and Multipurpose Rooms
Plot area /22.000 sqm
Gross floor area /35.000 sqm
Cost / 90.000.000 Euros
Project status /Competition
Read more >>

The University Campus is part of the city and a strong sign of identity. Urban public space defines relationships, create new connections between the surrounding roads, the river Cassarate, the USI campus existing and the new complex. The buildings are aligned along the surrounding streets, defining the edges and relationships with existing buildings. The projected urban rigor fronts on the streets are contrasted by an open and permeable internal space, able to adapt to all campus activities and to integrate the entire project with the surroundings. The arrangement of buildings, the rich treatment of the public spaces create a high quality intervention, which aims to become a reference point for Lugano, a new recognizable urban centrality.