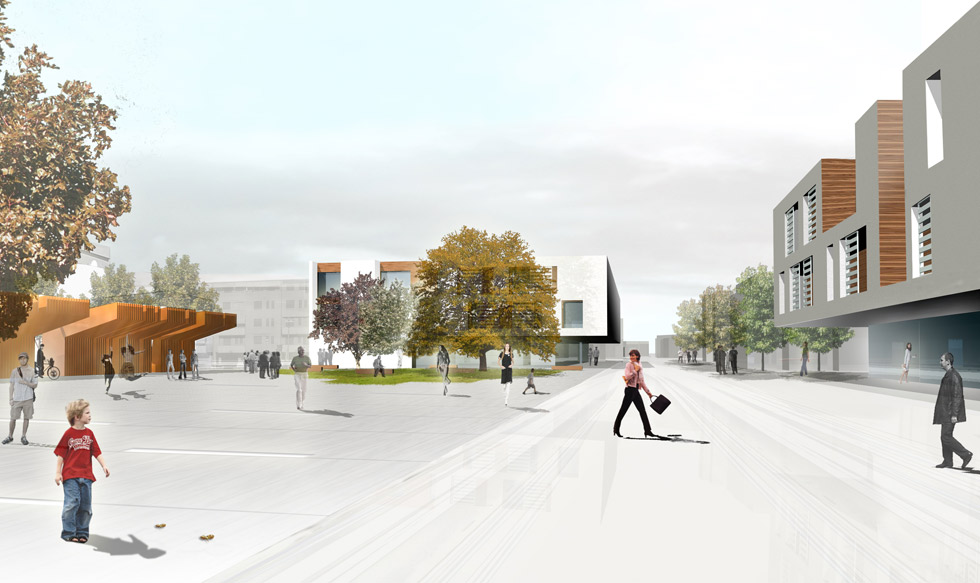 neoURBANO – Casalgrande [Italy]
Urban project,  housing, public spaces – Casalgrande, Italy. 2008.
Client /Townhall of  Casalgrande
Authors /MAB arquitectura
Building Typology / Urban project and Housing
Gross floor area /23.000 sqm
Cost /17.760.000 Euros
Project status /Competition
Read more >>

The project is an attempt to answer the needs of the municipality of Casalgrande to create a new, strong and conscious, symbolic, contemporary, critical and contextualized City Centre, in an area of spontaneous and widespread urbanization, the so-called "city sprawl"

Design solutions suggests an intervention capable to order the chaos of the urban fabric through the recognition of signs and values collectively recognized and appreciated.

The project proposes the demolition of all surrounding volumes allowed by the existing plan, giving some indications about the need to build new fronts to what the municipality wants to become the core of a three square system: Piazza della Constituzione.

The goal is to create a new scenic background, a volumetric presence able to better define the square boundaries.