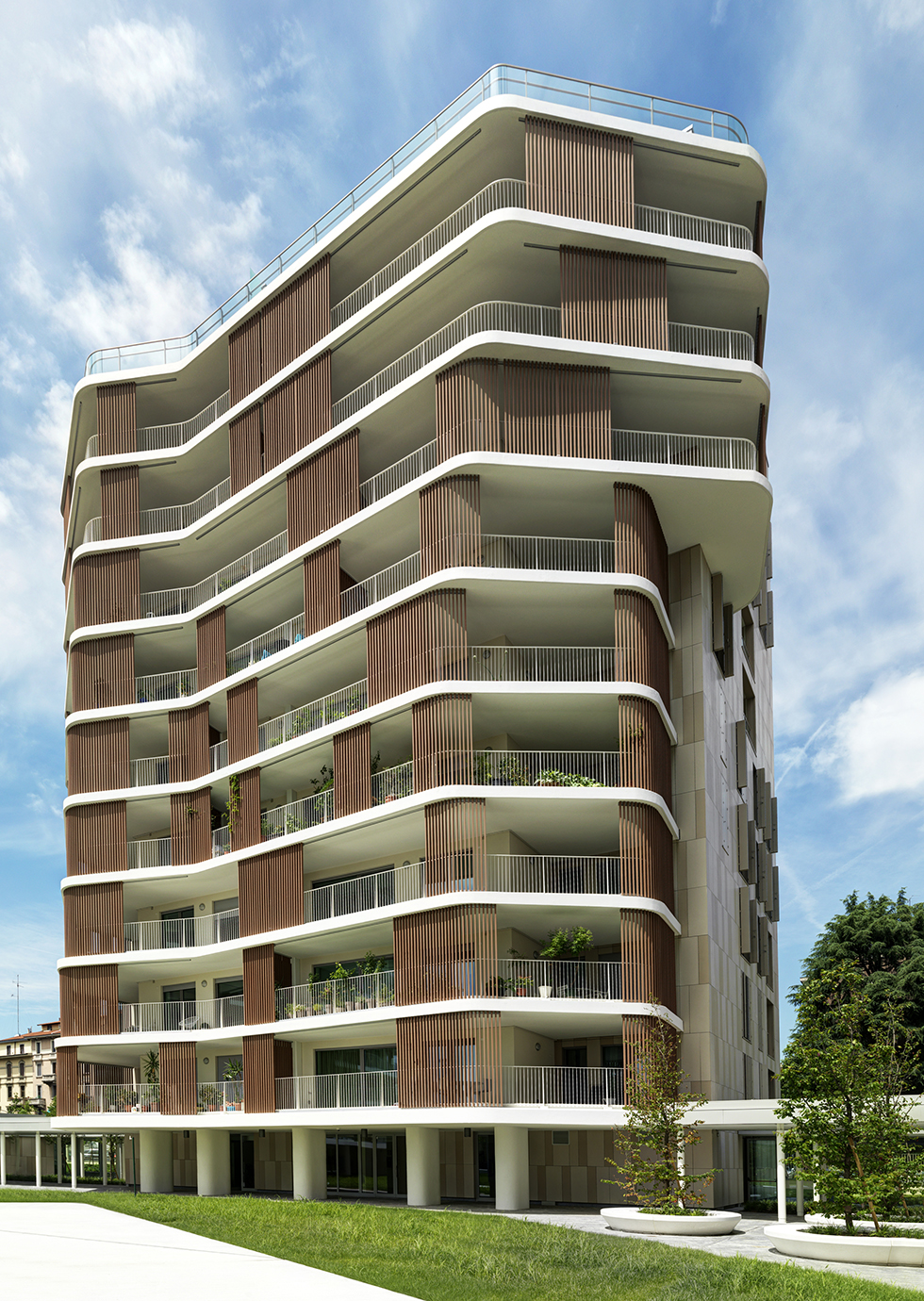 VIA PIRANESI 44, RESIDENTIAL TOWERS – Milan [Italy]
Three residential tower and private garden – Milan, Italy – in collaboration with Beretta Associati
Client /Beretta Associati
Authors / Beretta Associati – project leader + MAB arquitectura
Building Typology /110 apartments
Plot area /10.870 sqm
Gross floor area/17.140 sqm
Project status / Built 2015
Photos / Andrea Martiradonna

Read more >>

Beretta Associati won the 1st prize for this competition launched by Generali Real Estate in 2009.
MAB Arquitectura joined the team in the following phase, collaborating in the study and development of the façade, the drawing of the balconies and the definition of the ground floor and of the common public space.
A continuous canopy allows an uninterrupted lecture of the whole complex, creating a covered passage to the entrances of the residential towers.
The patio garden was drawn keeping in mind the reference to Milan historic courts, reading it with an innovative and contemporary concept, characterized by sinuous and natural lines. The material alternation of the garden defines the different functional areas; below the towers and the patio lies the underground parking.
The façades have two kind of languages: the ones facing the urban front, towards the street, keep the clarity of the volumes and are enriched by loggias hollowed out in the building shell; the ones towards the interior court, open with large balconies defined by a curvilinear geometry that respond to a geometric rule that varies at each level. The solar protection of the balconies is obtained through sliding wooden shutters.