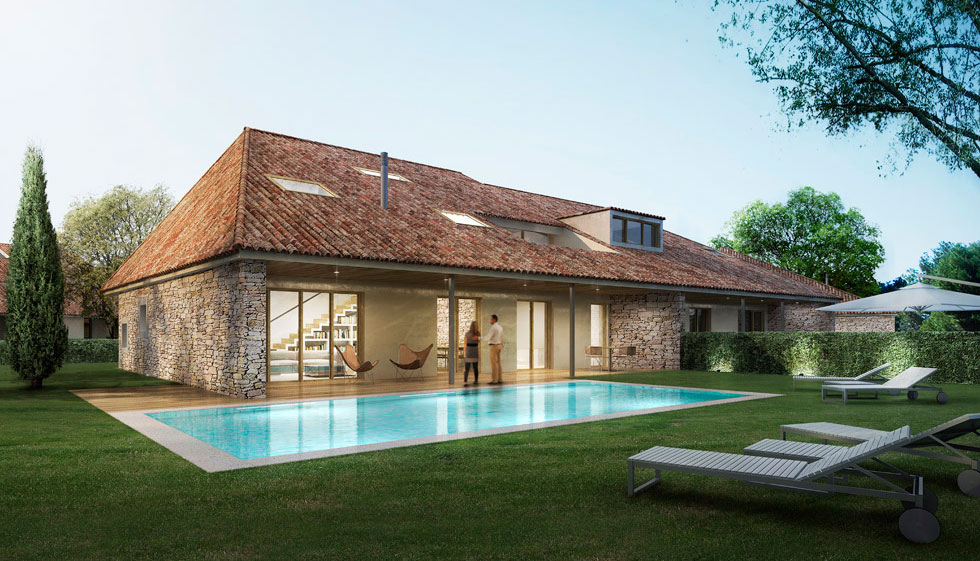 CARTIER ARMONIA – Timisoara [Romania]
New residential complex and commercial building named "CARTIER ARMONIA" . Mosnita Noua, Timisoara, 2010.
Client /IRED – Borgo Italiano
Authors / MAB arquitectura
Structural Engineering /Cad Concept s.r.l.
Services Engineering /Alpar Kovacs
Building Typology /18 Family villas, 13 Semidetached villas, 43 Rowhouses
Plot area /10 Ha
Gross floor area /24.740 sqm
Project status /Final design

Read more >>

The project is located in an area of further expansion of the city. It is a residential hi-standard housing scheme including 87 villas, a club house with restaurant, private swimming pool, playground areas for children, and a commercial centre. The intervention offers a high functional diversity through the integration of commercial areas, public spaces, and playground and sport facilities. A huge attention is given to the landscape and green areas concept, optimizing the construction systems and the separation of public and private spaces. The project turns the strictly linear structure of the allotment into a compelling radial structure, reducing so the vis-à-vis between the houses and giving a high landscape quality.

All the different typologies of houses (family houses, semidetached, row houses) were designed with simple systems to accelerate the execution time and to optimize the realization of the home. Each unit opens towards a large garden which achieves a high level of privacy. All the houses are designed for a Classe A label (KlimaHouse standard) and will be constructed with high-performance thermic shell, wood roof structure and solar panels.