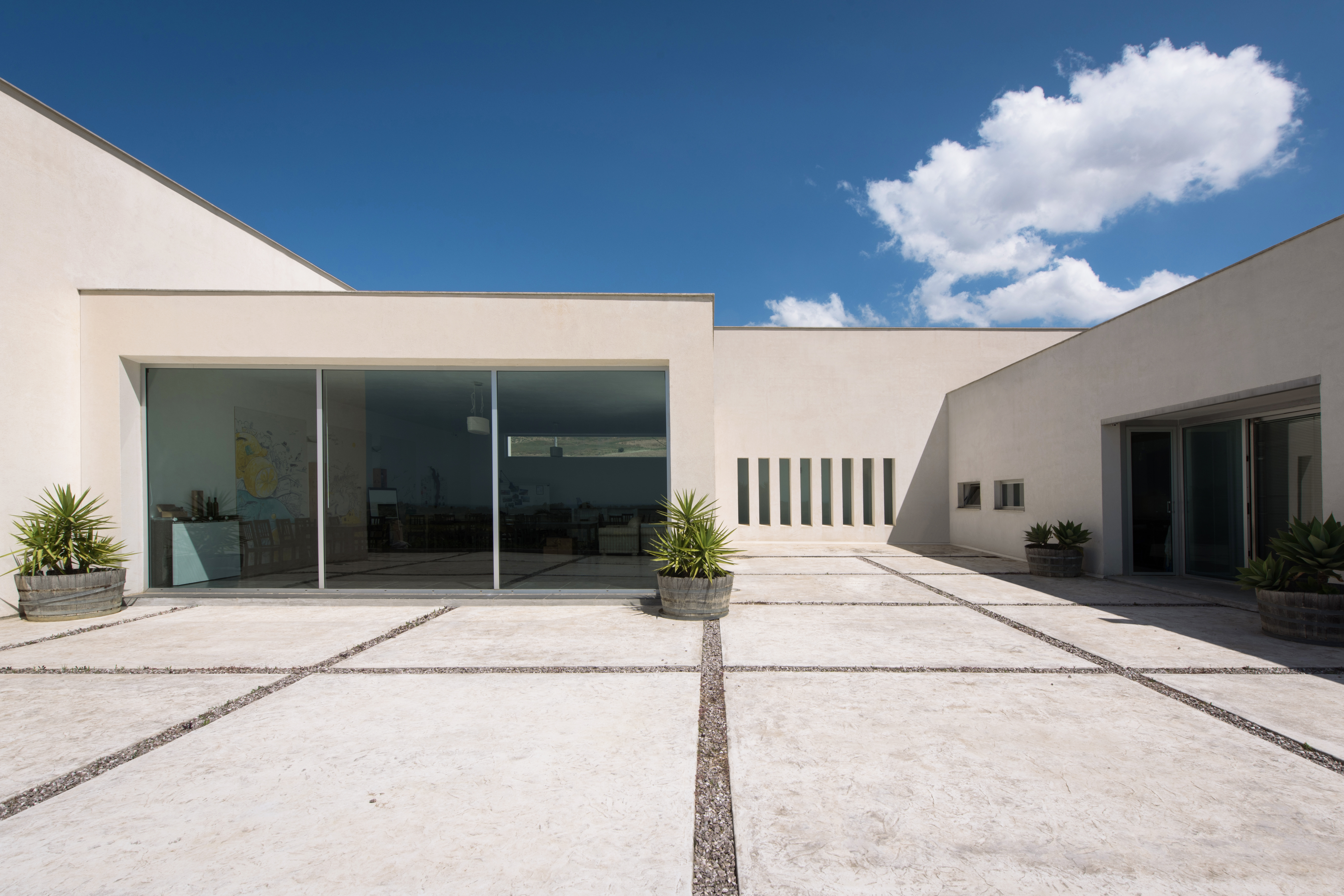 BARBERA WINE CELLAR – Menfi [Italy]
Barbera Wine Cellar – Menfi, Italy. 2004.
Client /Cantine Barbera
Authors / MAB arquitectura + Ing. Pietro Barbera
Building Typology / Wine Cellar
Gross floor area /993 sqm
Project status / Completed 2005

Read more >>

The cellar is located on a gentle slope between Menfi and Porto Palo with a beautiful view.

Due to its low budget, the project mainly insists on two basic themes: openings framing the landscape and a functional program connected through volumes composition. The result is a Mediterranean building which simplicity enhances the beauty and violence of the Sicilian fields. It is arranged in four different and connected volumes which shapes depend on its function: private laboratories, red wine bottling area, public offices and tasting area become the four visible volumes, connected on ground level through corridors and underground through the core of the project, the "barriques".