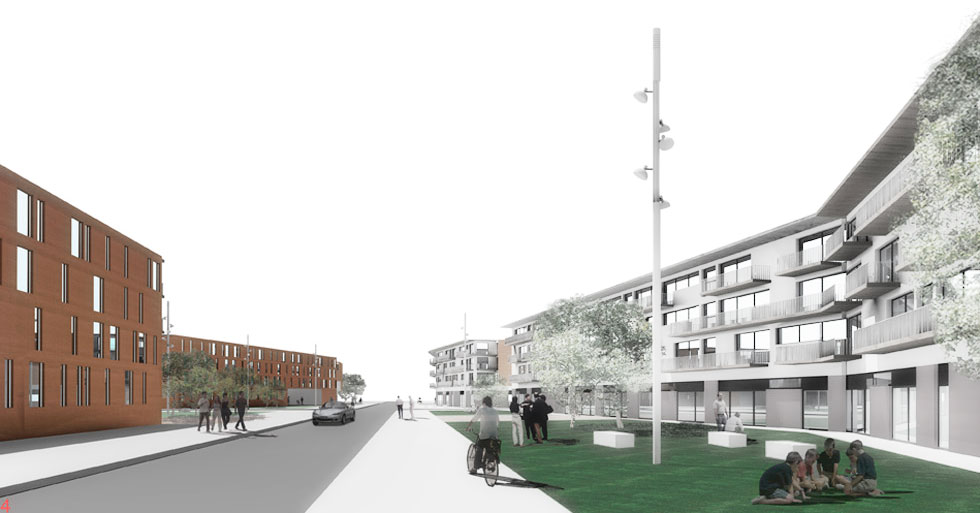 VIVA SOCIAL HOUSING – Madrid [Spain]
Viviendas de Vanguardia in Navalcarnero, Madrid, Spain. 2006.
Client / SEPES
Authors / BAAS Jordi Badia + MAB arquitectura
Building Typology / Housing
Gross floor area /164.209 sqm + 4.500 sqm [Housing] + 50.422 sqm Parking
Cost /138.265.100 Euros
Project status /Competition
Read more >>

ENVIVO emphasizes a main theme of contemporary city: the need to give particular attention to neighborhood's social aspects and the demand of new urban quality on city suburbs. Navalcarnero project conceives the city as constituted by aggregative units. The public space is the generator of new symbolic and representative values, the best way to recover a social and urban consciousness. With this premise the intervention attempts not only to build new residences but to embed the ideal conditions to generate a city.

Intervention's proposal, because of being a separated aggregation from the city center, bases its structuring space with the fact that has to guarantee the connection with the city center and the relationship of the construction unit itself. The project is thought trough the public space that structures the intervention and generates the architecture project.