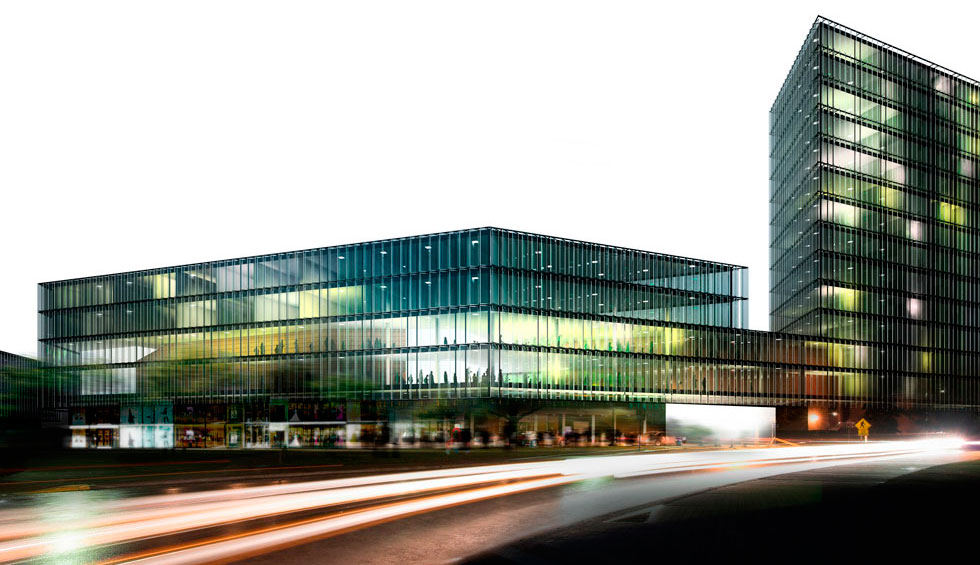 TAV – NEW RAILWAY STATION AND OFFICES – Bologna [Italy]
New Railway Station and Directional Center in Bologna, Italy. 2008 – II phase finalists.
Client / RFI – Ferrovie dello Stato – Comune di Bologna
Team / MBM Arquitectes Project leader, MAB arquitectura, Carlo Aymonino, fondaRIUS, Pietro Mignone, Christian Manfrini, Giovanni del Boca
Building Typology / Railway Station, Directional Center, Housing, public spaces and underground parkings
Total built area /84.800 sqm + 29.850 sqm [Parking]
Cost /340.000.000 Euros
Project status /Restricted Competition – Finalist
Read more >>

The urban grid structures the project morphology. The project aims to mediate between Bologna's north side urban grid with via Bovi Campaggi south side major system axes creating a new urban system, synthesis of both.

The strict and pure city blocks geometry is characterized by two main rules:

1 The continuous façade along via Bovi Campeggi axe generates a wide sidewalk and a big urban void, providing the proper space to this big urban space.

2 The alignment of roads to Binari Park, on the north side next to the railway tracks, promoting a relationship area between buildings public covered area, people and vegetation.

Towers suggest a business center idea while three floors urban block work as a mediator with the city and human scale.