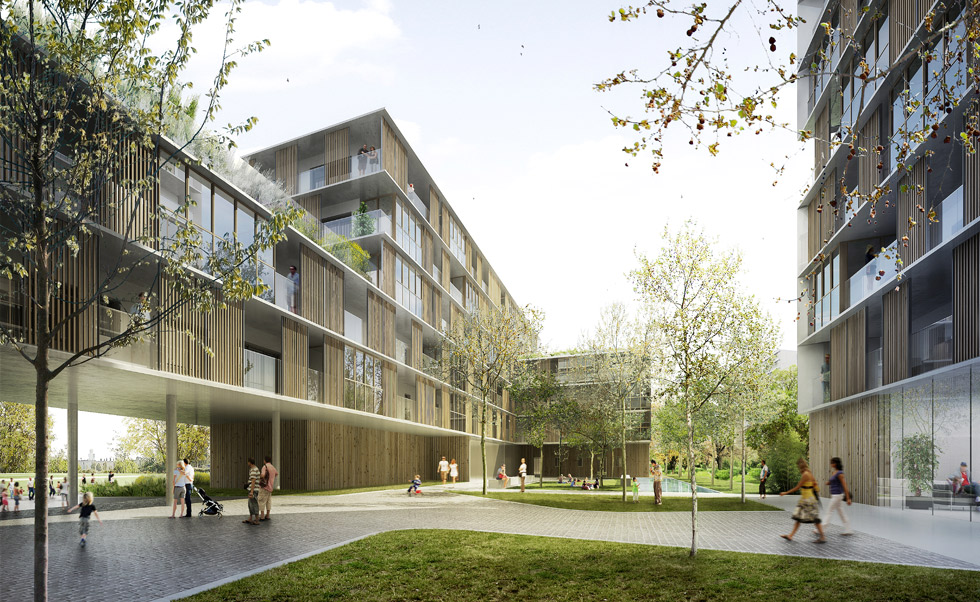 CASCINA MERLATA – Milan [Italy]
Housing block – Milan, Italy. 2011.
Client /CCL Consorzio Cooperative Lavoratori
Authors /MAB arquitectura
Building typology /96 apartments and underground parking
Plot area /5.200 sqm /
Gross floor area /12.500 sqm
Project status /Concept
Read more >>

The project – 96 new apartments for CCL – Consorzio Cooperative Lavoratori – is inside the new masterplan of Cascina Merlata, located between Milano and Rho Pero, a new 52-ha neighborhood  close to the future site of the EXPO 2015. The new quarter will accommodate residential and commercial areas, schools, hotels and a big public park.

The plot lies in a fantastic position, with the park around and with sights towards West and East and closed to Cascina Merlata, a building with huge historical value soon to be transformed into Cultural Centre.

AIMS

– Compact and recognizable plot
– Clearly defined public, common and private spaces
– New physical and visual connection with Cascina Merlata, the park and Via Gallarate
– High construction standard for new and lasting urban models.

STRATEGY

– Volumetric articulation
– Best solar illumination possible
– Visual connection towards the landscape
– Reduction of the 'vis-à-vis'
– Creation of a skyline, adding complexity and richness to the intervention
– Strong and recognizable external shell and warmer materials in the patio, creating a closer and more intimate space.