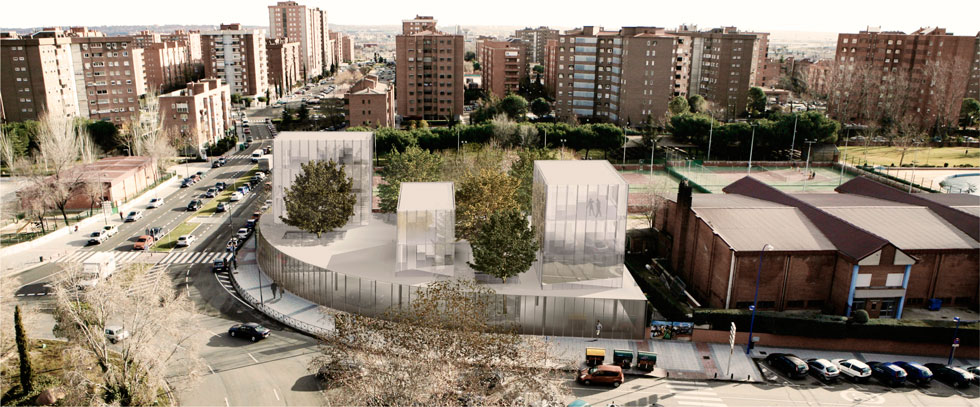 OFFICE BUILDING – Leganés [Spain]
Office Building in Leganés – Madrid, Spain. 2009.
Client /Townhall of Leganés
Authors /MAB arquitectura
Building Typology / Office Building
Gross floor area /2.611,50 sqm
Cost /3.240.700 Euros
Project status /Competition
Read more >>

The building is conceived as a simple geometrical shape that encloses the existing trees in a low volume. The volume is lighted by courtyards allowing those trees become part of the building.

Due to its strong relationship with outer space, ground floor houses the more public program, while the most private or restricted areas are in the towers. In a building that houses various functions this spatial organization allows a strong individuality of elements, both functional and visual, while maintaining building's unity.

Despite the 3 levels composition, building's volumes arrangement increases lighting and ventilation area: towers offer cross ventilation, lighting and views from any point, while these same features are guaranteed on the ground floor by courtyards.