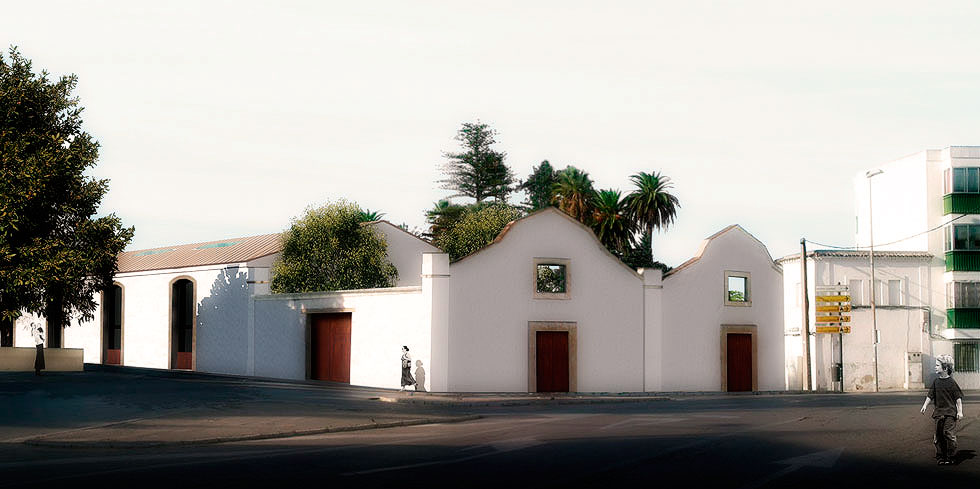 SOCIAL HOUSING – Jerez de la Frontera [Spain]
Transformation of a wine Cellar in Social houses , Calle Cristal 4, Jerez de la Frontera
Client / Townhall Jerez de la Frontera
Authors / MAB arquitectura
Building Typology / Housing
Gross floor area / 3.690m²
Cost /2.165.000 €
Project status / Competition
Read more >>

This building, for its architectural condition of an element protected from General Plan, must be rehabilitated with lot of respect for its structural elements and its external
configuration.
The proposal aims to maintain the closed nature of the object without destroying the traditional cellar typology, adapting the interior spaces to the new residential use.
The main themes of the project are: the quest for light, obtain the maximum built surface, the implementation of streamlined architectural quality.
The solution adopted is a sort of puzzle that is homogeneous along a central axis that runs along the building.
The residential complex is composed of 32 units of two typologies: duplex oriented towards the future garden and simplex oriented towards the Luis D. Romero Palomo
road. An higher level is another complex of duplex, taking advantage of the maximum permitted by the maximun built volume. In this sense the architectural features we
propose are as follows:
– Skylights placed in coverage to ensure a sufficient supply of natural light in the area of the passage of longitudinal distribution. Patios of light that will allow the
provision of light and air to each residence.
– A new entrance from west head , taking advantage of the scrapping warehouse annex, allow you to create an "internal road", a longitudinal passage of distribution,
illuminated by a number of skylights placed along its route.
– New cores of stairs, to allow the access from the level of internal path to residences located on the first floor, thus generating a factor animating the new location. The
residences are developed around the patios of light, that are normally associated with living room and kitchen.